Local Managed IT Services and Consulting Support Provider for Varsity Lakes, Brisbane and the Gold Coast Companies
Work faster, smarter, and with greater flexibility.
"The ongoing advice, management and services provided by BITS Technology Group has consistently allowed our firm to exploit new technologies in establishing ongoing efficiencies during the continued growth of our business."
– Andrew Lawrenson, Sunshine State Compensation Lawyers
IT Foundational Services Allowing Companies to Scale 
Our philosophy is simple.
We exist to empower professionals to grow their companies using modern and flexible IT foundations as experienced providers of managed IT and support services across Brisbane, the Gold Coast, Varsity Lakes and beyond.
Managed IT Services & Support  Providers
Have peace of mind with the knowledge that within our services, we are constantly monitoring, supporting and maintaining each of your individual systems within your IT environment – 24×7, 365 days a year. We are able to prevent issues before they arise – meaning less downtime, less wasted money and more productivity.
Cloud and Hybrid Services
We are IT service providers specialising in both full cloud environments and hybrid solutions. We find what works for your business and develop a roadmap for the future. Our focus is your focus, getting the most value, scalability and accessibility from your IT systems – let us find what's best for your business.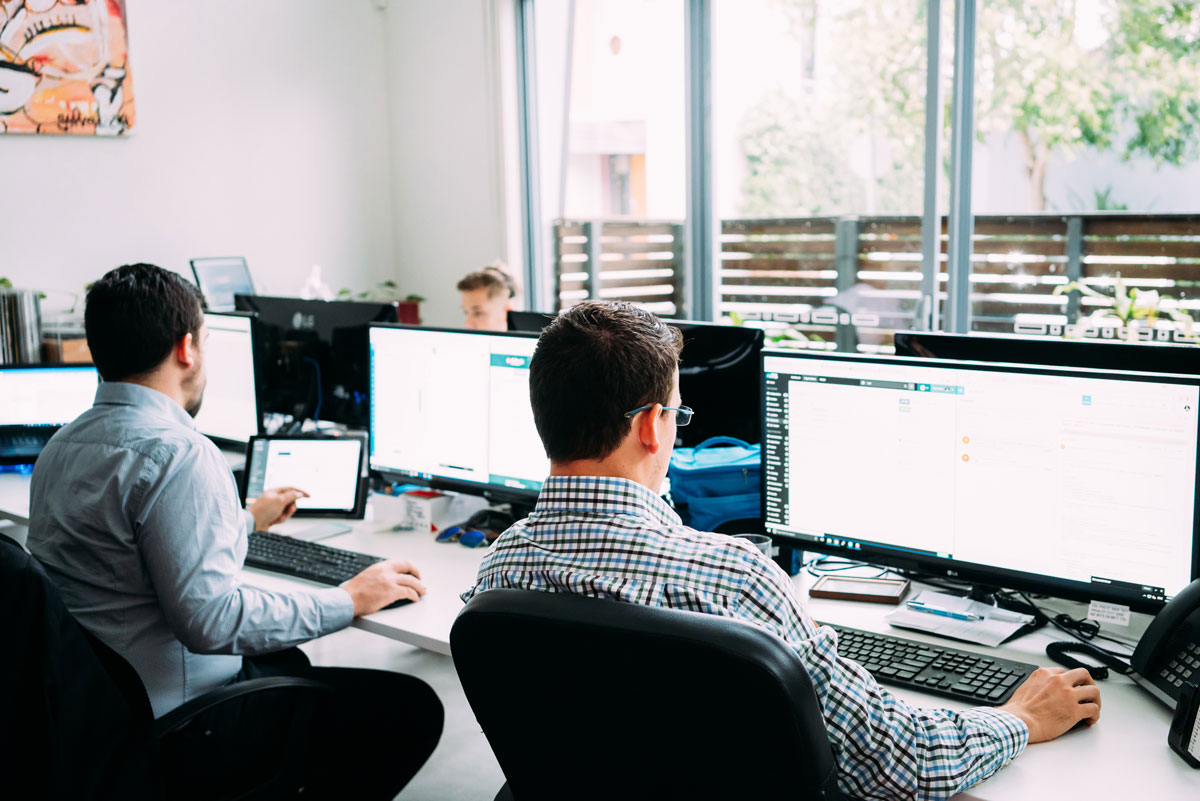 Communications
We connect people using unified communications platforms from a single office to multi site. Work from home enablement is now in high demand with modern companies, which is made easier than ever with services such as voice-over-internet software and hardware, video conferencing and collaboration tools.
Internet Connectivity
BITS Technology Group is changing the way companies get their internet. We go beyond a basic plan to determine your business requirements as a whole and determine your suitability for a range of options from NBN links through to completely uncontended private internet links.
We believe in helping companies achieve greatness with quality managed IT services
At BITS, we aim to be recognised by our clients as a technology partner who humanises IT, unifies teams to achieve successful outcomes and delivers solutions in an easy-to-understand format.
Business owners and professionals choose BITS to:
Close Knowledge Gaps
Access to a team who work
together to deliver the answers
and solutions you need.
Remove Cost Barriers
High performing IT support and
systems scaled to your business
requirements.
Reduce Disruption
Combined cyber security and unlimited support reduces risk and improves operational efficiency.
Despite awareness of basic cyber security needs and high-profile breaches, the state of readiness for most businesses when it comes to cyber security is bleak. The need for better cyber-hygiene is evident from staff training, using stronger passwords, protective...
read more
Speak with our team about Managed IT & Support Services
For any questions about our positions as leading providers of managed IT & support services throughout Brisbane, the Gold Coast and beyond, feel free to get in touch. You can do so by filling out our online enquiry form, sending an email to [email protected], or calling our Varsity Lakes based office directly on 1300 248 748. We will answer your questions as soon as possible and provide a quote based on your requirements. Our providers look forward to hearing from you.
Start With A Call
We start with a 30 minute meeting where we discuss your needs, potential options and gather information on your current environment.
Get An Assessment
If further investigation is required, we will arrange for an audit to be completed by a technician.
Our Recommendation
We will arrange to talk you through our recommendations and pricing so you have a clear understanding.