Co-Managed IT Services

Brisbane and Gold Coast

We work with internal IT departments under a co-managed arrangement to perform just the IT functions you require and provide consulting services in a complimentary capacity. We think of ourselves as an extension of your business that is there when you need it.
For pricing and inclusions, request our managed services brochure.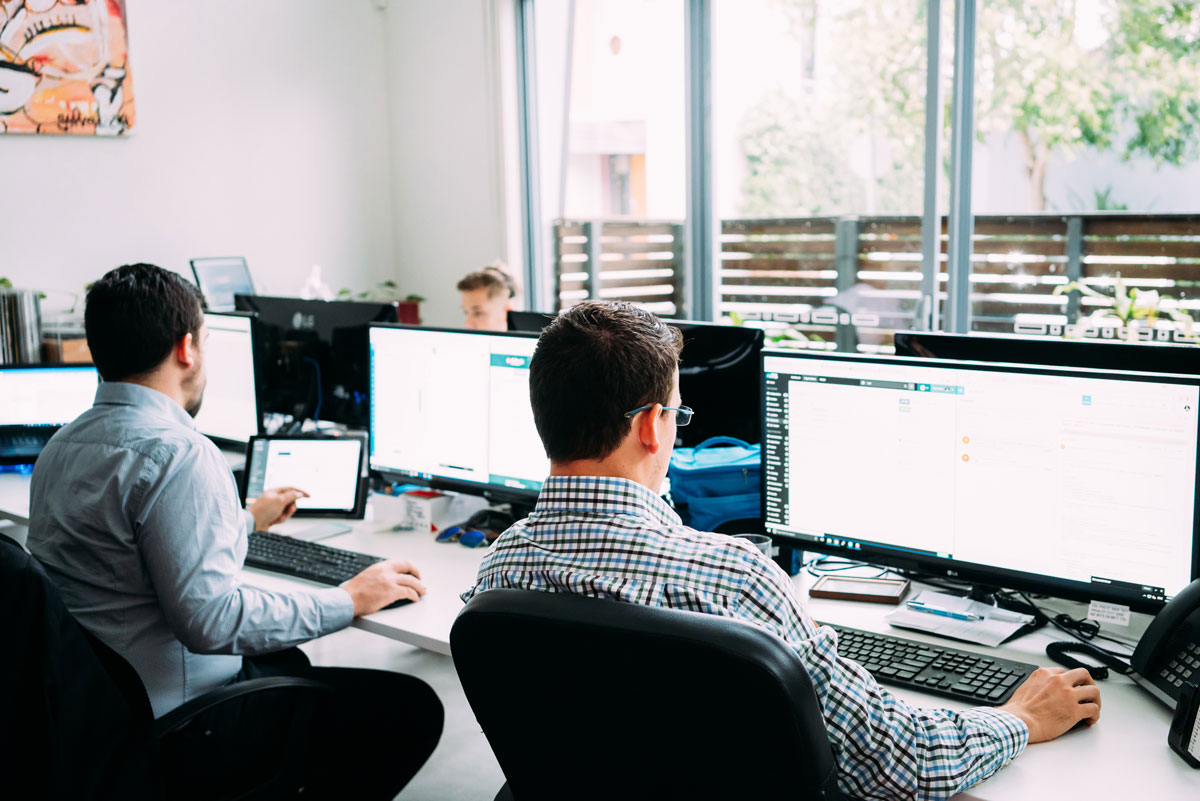 Working Together with
Co-Managed IT Services
Our co-managed IT services are designed to work alongside your existing IT to provide just the support that is needed. Although we tailor our package to your requirements, we commonly provide:
"The ongoing advice, management and services provided by BITS Technology Group has consistently allowed our firm to explore new technologies in establishing ongoing efficiencies during the continued growth of our business."
Andrew Lawrenson
Sunshine State Compensation Lawyers
"BITS Technology Group acts like our in-house tech department. They understand the needs and budgetary constraints of a small business and have worked with us to provide solutions that match our growth demands. The BITS team provides excellent support and are always responsive to our needs. We have been a happy client of BITS for the past 3 years and highly recommend their services"
Michelle La Franchi
CPE Travel & Conferences Brisbane

"We have been customers of BITS for many years now and we have been extremely happy with the service we have received. We are an allied health clinic and all our systems are cloud based, online and require security which BITS look after. If we ever have any issues they respond efficiently and resolve the problem. Their staff are great and explain everything clearly and thoroughly. I would highly recommend BITS."
Wayne Robinson
Brisbane Foot Clinic Brisbane
"BITS Manage our entire IT ecosystem – from strategy through to support. They are flexible enough to cater to our specific needs and agile enough to keep up with our growth – which in an acquisitions business, is paramount. They even have staff members embedded and dedicated to our business."
Tomas Steenackers
National Veterinary Care
"We have worked on a number of projects to date, a few of which have included – moving our 2 offices onto linked telephone systems, upgrading our infrastructure, drastically improving our cyber security, dealing with 2 office expansions and we are now transitioning our workforce to an improved one device user set up, providing significantly improved flexibility, ultimately reducing costs. BITS have provided me with a level of comfort I couldn't have expected from an external service provider and I consider many of their team as valued members of our own team."
Kathryn Milczewski
Rose Litigation Lawyers
"They know our business, they know what's important to us from both a technology point of view and our overall business focus, and they're really proactive in supporting those goals."
Brett Aspel
Dreamworld / Ardent Leisure
"Bernard and the team at BITS were prompt , flexible with my opening hours and provided additional information to support my choice of hardware that would best suit a Acupuncture clinic to work in conjunction with private health terminals and security. I will definitely continue to recommend BITS."
Rachel Volp
Vyne Health
Looking for an IT services company for your Gold Coast or Brisbane business?
Our managed IT services include unlimited support and proactive monitoring to keep you operating with minimum disruption. Our expert team can also assist with cloud migrations, infrastructure installation and management, cyber security auditing, and more.
Start With A Call
We start with a 30 minute meeting where we discuss your needs, potential options and gather information on your current environment.
Get An Assessment
If further investigation is required, we will arrange for an audit to be completed by a technician at your Gold Coast or Brisbane office.
Our Recommendation
We will arrange to talk you through our recommendations and pricing so you have a clear understanding.